Profile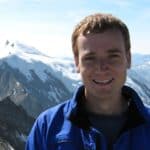 Ian Sillett
Thanks for voting for me everyone! I'm genuinely delighted!
My CV
Education

1993 – 1998 Tanbridge House School, Horsham and 1998-2000 College of Richard Collyer

Qualifications

2000-2004, UCL (University College London), MSci Physics

Work History

Current Job

Evaluation of automated cctv systems

Employer

Home Office Scientific Development Branch 2008-present
My Work:

I provide scientific support and advice to law enforcement and counter terrorism agencies for the UK Home Office, specifically in the area of automated cctv analysis.

Read more

The Home Office Scientific Development Branch (HOSDB) provides scientific support and advice to law enforcement and counter terrorism agencies. There are about 250 scientists who work in many areas including physical security, chemical, biological, radiological, nuclear and explosives protection and investigation and enforcement. In practice, this means that we evaluate and occasionally develop security products from fences and locks, to roadside drug testing kits. If it's used by the police, we have a say in what to use and how!

My current work is the evaluation of intelligent cctv systems. Despite what you may have seen on CSI, facial recognition and automatic detection is a very new and unreliable technology. Therefore, my day to day job is to give expert advice about what is possible and which companies are able to deliver what they promise. I achieve this through scientific evaluation of their products. My other role is to lecture to security managers about regular cctv and how to make the best use of it, including data protection issues.

Before I worked at the Home Office I worked for QinetiQ who are a defence and technology company where I modelled missile technology on the computer. I left because I came to disagree with the work I was doing and ease my conscience. Protecting people from crime and terrorism is much more rewarding.

My Typical Day:

Sometimes I am outside pretending to be a criminal for making cctv recordings and other times I am in the lab hunched over a computer analysing what we've recorded or preparing presentations.

Read more

Testing automated cctv systems in a scientific way is fairly easy. The process involves running a variety of cctv footage with known events happening in them through products supplied by commercial companies. We know exactly what is in the footage because we record it ourselves and even act in it ourselves. Because we know what the computers should be detecting, we are able to compare their results with ours to give the system we're testing a mark.

My day to day job therefore rotates regularly between designing tests, recording and acting in cctv footage and evaluating products. We also regularly attend trade fairs and conferences to promote our work to the industry. At the moment I am in the recording and acting stage which means we are mocking up attacks by crawling through mud and even driving power boats. It's definitely the fun bit or at least it is in the summer! Once that is finished a lot of work will be put into editing and marking up the footage we have which unfortunately involves long days in the lab in front of a computer.

When I get home I tend to go for a run. Weekends are preferably spent in the mountains running or climbing but more usually spent decorating my flat, shopping or planning my wedding!

What I'd do with the prize money:

First of all, I'll guarantee £50 to one student in Daniel's treasure hunt. Other than that I'm looking to fund a school trip to a science exhibition for a school that wouldn't normally be able to afford it.

Read more

There are strict rules about what people who work for the government can do and I have to remain impartial. This means that using the money for anything related to my work is impossible. I am a scout leader and I have some connections in local schools so I am currently exploring what I can do to help young people like yourselves learn more about science. The most likely way of doing this will be to fund a school trip to somewhere like the science museum or an exhibition like it.
My Interview

How would you describe yourself in 3 words?

Need more words!

Were you ever in trouble at school?

Not really, although I once got accused of cheating at cross country

Who is your favourite singer or band?

Radiohead, although the last band I saw live was Broken Social Scene. Anything on 6music really

What is the most fun thing you've done?

Probably climbing Mont Blanc

If you had 3 wishes for yourself what would they be? - be honest!

I would wish for more wishes!

Tell us a joke.

Why did the scarecrow win a nobel prize? He was outstanding in his field! (Topical?)
My profile link:
https://ias.im/u.1455